We have a created a membership level within Easy Auction Income which we call our Platinum Level which provides additional business plans, coaching and resources which are all designed to help you make money on eBay and beyond.
We're sure you're really keen to get started on the coaching you've just paid for but we wanted to share with you a genuine opportunity to take your business to another level.  Each month we share with you a business model that can easily help you add an additional income stream to your business.
All the content has been created with Easy Auction Income Members in mind and each business plan is simple to follow, easy to implement and is in a proven niche where people are making money on a daily basis
So what's inside the Easy Auction Income Platinum membership and why should you join?
A Complete Business Model Each Month
Each month we present you with an opportunity to add other income streams to you business, from t-shirt printing to self publishing your own books (this niche is just so simple, you'll love it).  Our plan is to give you great information to help you to expand and grow your opportunities
What Type Of Business Models Are We Talking About...
Each month we deliver an individual business in a box that really does show you ways to make money on ebay and beyond.  Inside each you'll find all the reosurces you need to succeed.  For example, you'll find the following:
How to build a successful business on Amazon trading in specialist books that you can obtain for a $1-2 and sell for many times more. I reveal the 10 digit code that is the difference between success and failure.
Would you like to find out how to obtain stock for cents on the dollar and resell at top prices? I show you how in this easy to do blueprint and you will never have to leave your home to run this one.
How to start a business in your lunch hour at work, girls you will love this one! Its so easy to do and it will never go out of fashion.
The T-Shirt Treasure Chest

We show you how you can print your designs on to T-shirts. This is much easier than you may think and better still you can use the designs and images you already have. We'll take you by the hand and show you how you can start this business for just a few bucks and use one of the biggest t-shirt sites in the world as your shop window.
Build A Resell Rights Empire

We show you how you can promote and profit from other peoples products without it costing a single cent. Or, if you want to spend just a few dollars you can learn how you can have two income streams from selling the same product. Learn to use high volume, high reward products to grow your business.
These are all proven business models that can help you make some extra money for yourself.
And the feedback from our members who have followed along to the coaching are really pleased with the results they've been seeing...but we don't want you to just take our word for it so why not go and take a look at what our current members think.
Comprehensive Video Coaching

As well as the business models we mention above, you will also be getting access to an ever growing library of video coaching courses that will help you make your business more efficient and profitable. Look over our shoulders while we show you exactly how we do everything.
Gain access to many additional resources not found in any other part of Easy Auction Income. This is exclusive to Platinum Members Only.
How would you like access to the following?
Access to several additional photo packs that you can sell and keep the profits from (the are the same ones we sell ourselves and have done successfully for the last two years)
Access to those same images but hosted on our servers so you can reduce your own business costs
Access to our exclusive member only eBay listing templates that will make your business stand out from the crowd - we paid hundreds of dollars to produce these for your use
Access to copy/paste templates that turbo charge your eBay listings while retaining the professional look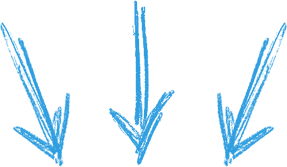 We also top off this excellent coaching with a members only Facebook group where you can get additional support and interact with other like minded people who are all keen to succeed but who are also very generous in the time and help they give each other.

We believe the Facebook Group will develop into a great resource and over time people will undoubtedly make friends, strike up Joint Venture partnerships and help each other to succeed.
S
o What Is This Going To Cost?
We believe in over delivering value so we want to make Easy Auction Income Platinum worth every penny for you.
And we believe we are providing resources that will save you money and more importantly time, which will allow you to spend more time on the front end of your business and ultimately give more time to your customers.
And we back this up with a no questions asked 100% money back guarantee

The Monthly option is for a fixed term of
12 monthly payments and costs just...

Or if you would like to benefit from a


discount

by paying in full,
your one time price is just...
We look forward to helping you save both time and money and helping you accelerate your online business.
Once again thank you for putting your trust in us by becoming a member of

Easy Auction Income,

we're really pleased to have you on board and we look forward to

Helping You Succeed.
Refund Policy and Guarantee
Cancel within the first 30 days and you are entitled to a refund.
If you cancel your account within the first 30 days after your original signup, and you would like a refund, please let us know and we will happily issue you a refund.
Cancel after 30 days and you won't be charged again
Once you cancel you won't be charged again, but you are responsible for whatever charges have already been incurred for the current billing period. For example, if your billing cycle is on the 6th of every month, and you cancel on the 19th, you'll still have to pay for the current month, but you won't be charged again after that.
In order to treat everyone equally, no exceptions will be made.