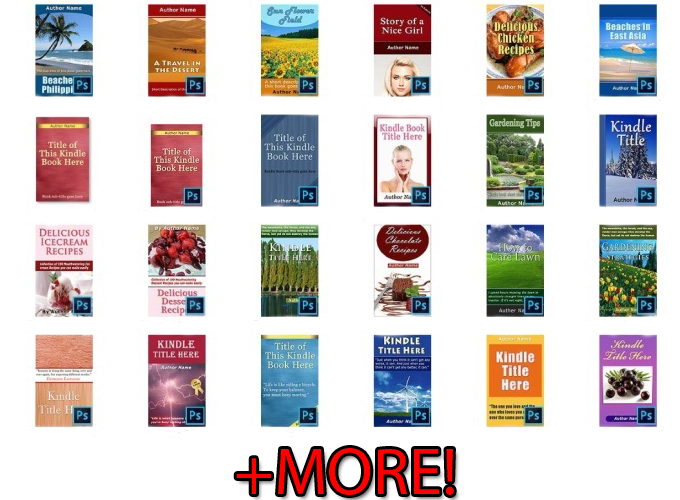 30 eBook Cover Templates
Save time and money with this superb collection of 30 eBook Cover Templates. You could easily pay at least $5 for each eBook Cover and when you're creating an eBook Publishing Business this is one expense you do not need! So grab these templates, open up Photoshop and create some fantastic looking eBook Covers Today!
BONUS VALUE $150
CreateSpace User Guide
Making money with eBooks is great and by using the Ebook Profit Academy you'll also find it very straight-forward!
But how about turning these eBooks into Paperback versions and receive even more profit?
This guide was created by Jon Crimes and he uses one of his eBooks as the example for creating a new book on CreateSpace.
Not only are Paperbacks an additional source of income for your business but they also help sell your eBooks on Kindle as well! Jon Crimes explains all this in the exclusive guide.
BONUS VALUE
$7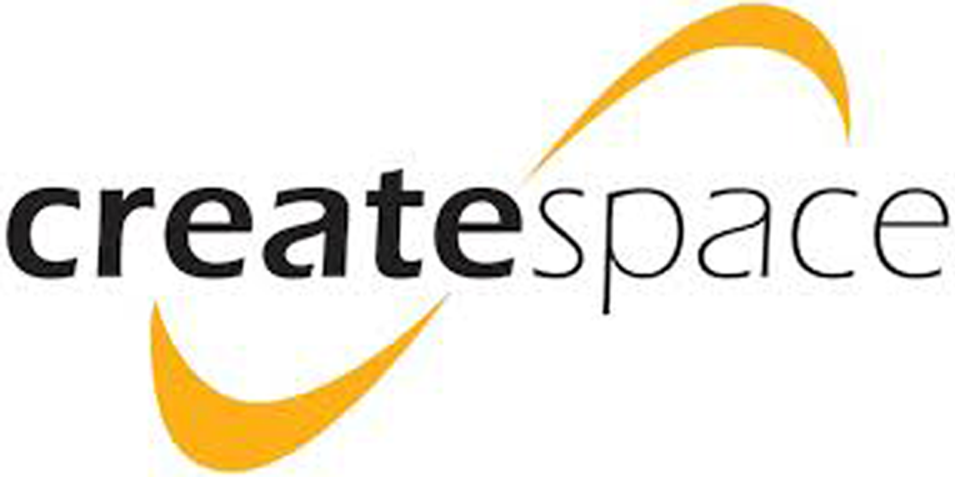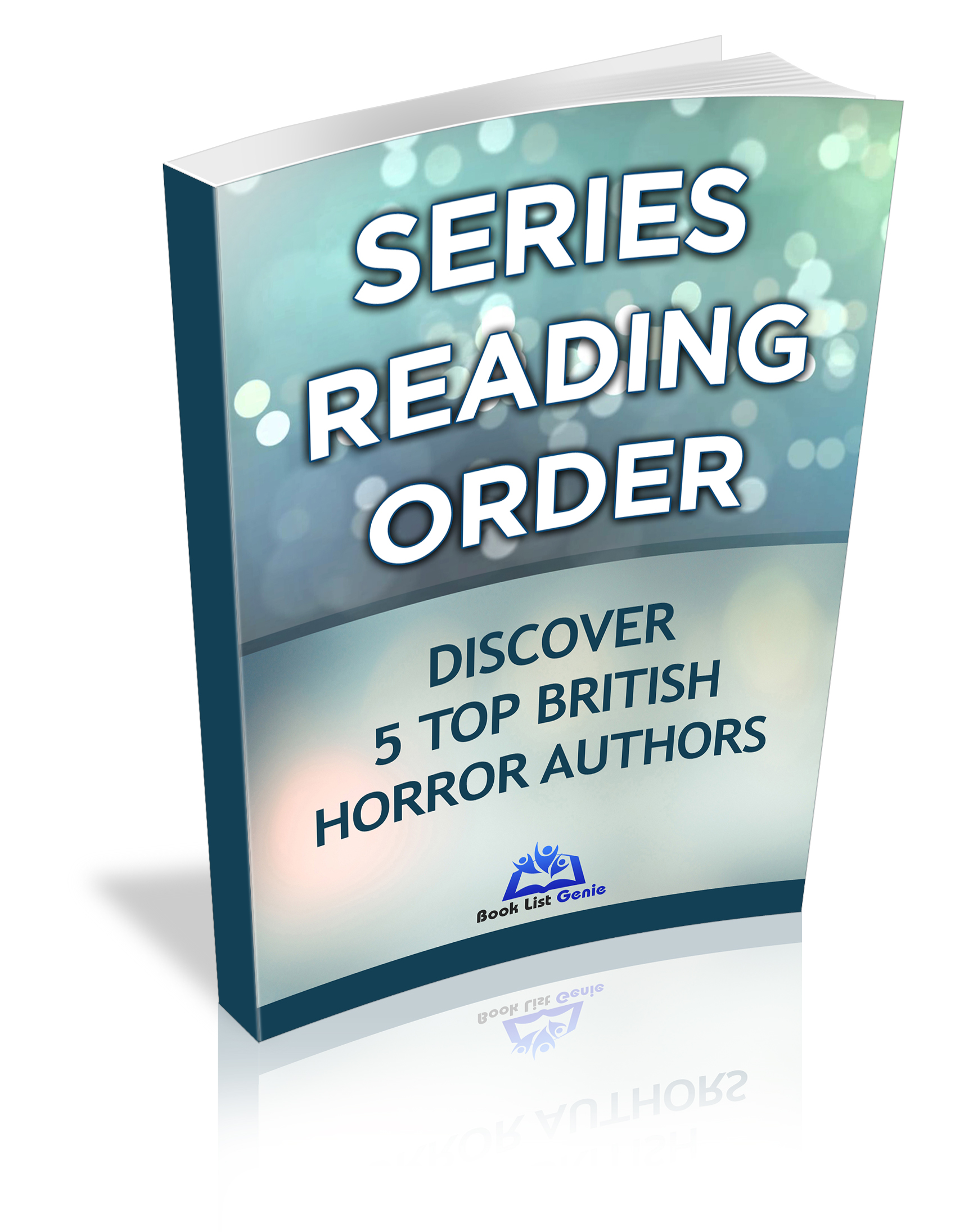 10 Series Reading Order Guides!
This Bonus is great for anyone who is thinking about becoming a Fiction Author or just fancies exploring new Authors in a huge variety of genres!
Under the Pen Name of the 'Book List Genie', Jon Crimes has released 10 Series Reading Order guides which introduce you to 5 of the top Authors in the following book genres:
Crime Adventure, British Horror, Dark Fantasy, Horror Comedy, Fantasy Adventure, Mens Adventure, LGBT Horror, Sci Fi Adventure, Occult Horror and War and Military Adventure.
Each guide includes clickable links to all the Authors Series Books, Standalone Novels, Short Stories and Novellas.
BONUS VALUE
$30
How to Optimize YouTube Videos?
A great way to make a ton of extra money from your eBooks is to create your own book website and then drive traffic to every new book that you publish!
And something that really works is creating YouTube review videos!
However, how do you make sure you choose the right keyword for your video and then optimize it correctly in YouTube to put it where it belongs, right at the top of page 1.
With this guide Jon Crimes shows you exactly how to do that and get Page 1 ranking on YouTube and in Google Search for your Video in as little as 48 hours!
Complete with a live example...
BONUS VALUE
$17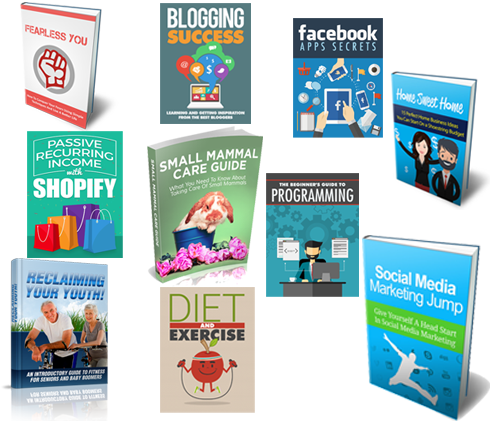 Assorted PLR eBooks!
Stuck for writing ideas, want to follow eBook formats that work or maybe you want to 'repurpose' content and release as your own material?
With this assorted bundle of 10 Private Label Rights (PLR) eBooks you can do just that!
If you're just starting your eBook Publishing Business then using PLR can be a quick route to making excellent profits without having to write a book from scratch or wait for your outsourcer to do their work.
You can even offer any of these books as a 'Sign-Up Bonus' to your readers, then collect their email addresses and let them know when your next book comes out.
BONUS VALUE
$30
Epublishing Roadmap!
In the ePublishing Roadmap Successful Kindle publisher Robert Corrigan lifts the lid on his own profitable Kindle busies and shows you exactly how you can copy his system to publishing success.
Nothing is left out, nothing else you need to buy or services to sign up for. Use the exact same system he used to go from zero sales to 1483 Kindle sales in 5 months.
BONUS VALUE $17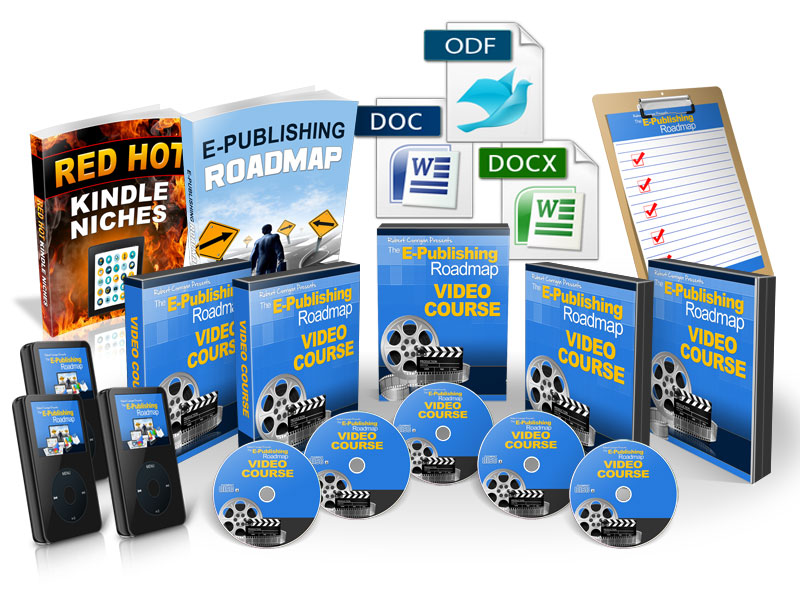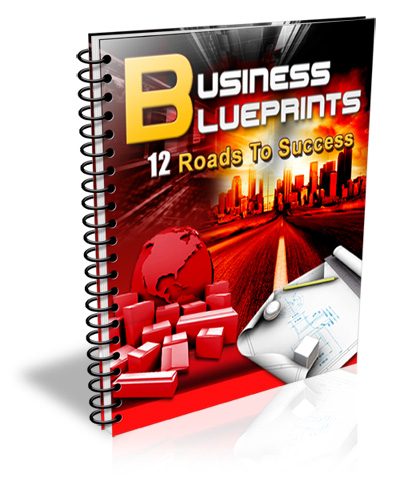 12 Roads To Success!
The way to make money continually online is to have multiple income streams. If one drys up then you have others. In 12 Roads To Success serial entrepreneur Robert Corrigan takes you step by step to building your own online business.
12 Roads to Success gives you 12 different blueprints to kick start your online business the fast way. Each one follows a proven simple step by step formula that works in almost every market. Apply the simple step by step formula to multiply your chance of success. Brand new for 2016 and unreleased.
BONUS VALUE $27
Online Hobby Profits!
This remarkable Coaching Course will show you everything you need to start, operate and monetize a blog allowing you to profit from ebooks or other interests even if you've no online experience.
I will take you through the initial steps of registering your own unique domain name and finding inexpensive hosting that's right for you and your hobby blog, right through to advanced techniques on how to 'monetize' your blog and generate an income from simply telling other people about your hobby!
BONUS VALUE $17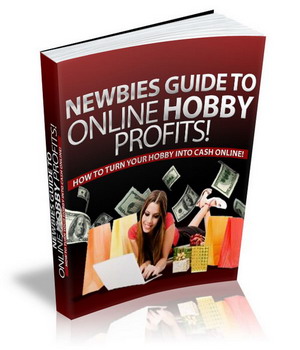 That's Over $295 Of Fantastic Quality Bonuses
Grab Your Exclusive Bonuses Today...
All the bonuses on this page are available for a very limited time only!
The fact that you've found this page is great news, these bonuses are still available but this exclusive offer will be removed soon...
Remember to clear your Browser Cookies before you click to buy through us (see below if you're not sure how to do this!)
Click on the button below to order the Ebook Profit Academy
and get

Instant Access

to everything.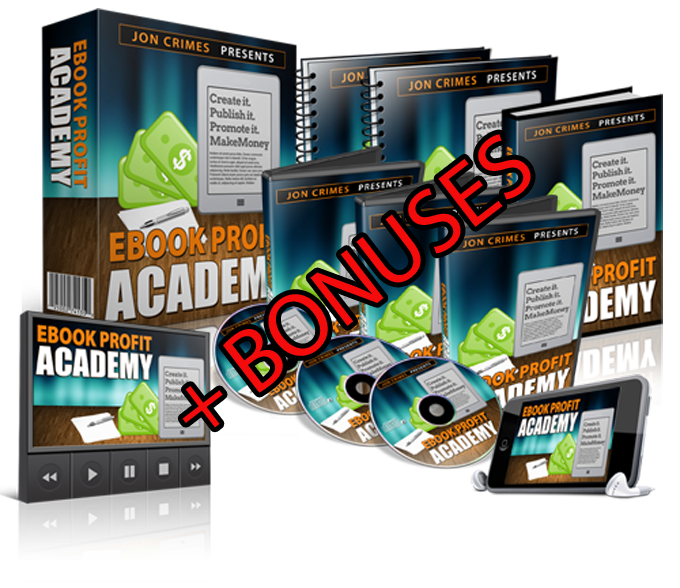 IMPORTANT :
All bonuses are delivered immediately on purchase giving access to everything on this page.
Here's your link again to purchase the Ebook Profit Academy and to benefit from the exclusive bonuses on offer:
Show me how to clear down my browser cookies!
+
Clearing your web browser cookies and cache will vary and if in doubt try doing a search for a help guide online but the following steps normally work!
Internet Explorer 6: Go To Tools Go to Internet Options In the "General" tab & under "Browsing History", click "Delete" Click "Delete Files" under "Temporary Internet Files" Click OK & then OK again.
Internet Explorer 7: Go to Your Control Panel Go to Internet Options Under "Browsing History" click "Delete" Click "Delete Cookies" under "Delete Cookies"
Internet Explorer 8 & 9: Click on the "Tools" icon in the top right Go to Internet Options In the 'General' tab under "Browsing History" click "Delete" Click "Delete Cookies" under "Delete Cookies"
Firefox: Go to Tools Go to Options Go to the Privacy tab Click "Show Cookies" Click "Remove all Cookies"
Firefox 5: Click on 'Firefox' in the top left Go to Options then Options Go to the Privacy tab Click "Show Cookies" Click "Remove all Cookies"
Chrome: Click on the 'spanner' icon in the top right Go to "Tools" and then "Clear Browsing Data" Select "Cookies" then click "Clear Browsing Data"
This should work but if you get any problems then try using a different browser.
P.S.  Don't forget that all these Bonuses are EXCLUSIVE to us and you will not find the same Bonus Package anywhere else!
P.P.S Order Today and remember to clear your cookies to ensure you receive everything on this page...

---