Thanks for becoming a member of


Easy Auction Income,

we're really pleased to have you on board and we look forward to

Helping You Succeed.
We're sure you're really keen to get started on the coaching you've just paid for but we wanted to share with you a genuine opportunity to reduce your workload.
We have a created a membership level within Easy Auction Income which we call our Premium Level which provides additional resources and content to dramatically speed up your route to making money on eBay.
All the content has been created with Easy Auction Income Members in mind especially those who want to accelerate their learning curve and have ready made materials which help get you up and running more quickly
So what's inside Easy Auction Income Premium membership and why is it of benefit to you?
Easy Auction Income 1.0 shows you how to sell reproduction photo prints on eBay.

Easy Auction Income 2.0 shows you how to sell CD-ROM's on eBay.

Easy Auction Income 3.0 shows you how to sell Posters on eBay.
These are all proven business models that can help you make some extra money for yourself.
And the feedback from our members who have followed along to the coaching are really pleased with the results they've been seeing...but we don't want you to just take our word for it so why not go and take a look at what our current members think.
This is very powerful but that's not the only thing that Easy Auction Income can do for you, our Premium Level gives you a faster track to profits
We provide additional support as well as supplying additional materials to help you succeed selling on eBay
How would you like access to the following?
Access to several additional photo packs that you can sell and keep the profits from (the are the same ones we sell ourselves and have done successfully for the last two years)
Access to those same images but hosted on our servers so you can reduce your own business costs
Access to our exclusive member only eBay listing templates that will make your business stand out from the crowd - we paid hundreds of dollars to produce these for your use
Access to copy/paste templates that turbo charge your ebay listings while retaining the professional look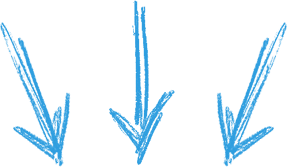 We also top off this excellent coaching with a members only Facebook group where you can get additional support and interact with other like minded people who are all keen to succeed but who are also very generous in the time and help they give each other.

We believe the Facebook Group will develop into a great resource and over time people will undoubtedly make friends, strike up Joint Venture partnerships and help each other to succeed.
S
o What Is This Going To Cost?
We believe in over delivering value so we want to make Easy Auction Income Premium worth every penny for you.
And we believe we are providing resources that will save you money and more importantly time, which will allow you to spend more time on the front end of your business and ultimately give more time to your customers.
We look forward to helping you save time and money with your eBay business